Our History
If you grew up in Beaverdale, you grew up with Michael's Restaurant and you ate Michael's pizza. Michael Baier bought the Gin Mill right next to the VFW on Urbandale Avenue in 1974 and renamed it after, who else? Himself! He opened a restaurant and lounge, invited in the neighbors, and in 1992 he opened up Poor Michael's Pizza.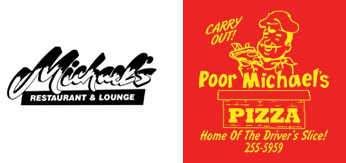 Michael's Pizza Reborn (And Relocated)
In 2009 Mike Baier retired, Michael's closed and the neighborhood missed his Poor Michael's pizza, his award winning sandwiches, Sunday morning breakfasts and the hours and hours of poker. In July, 2010, PMULHUL, LLC. bought Mike's business and Michael's Pizza was reborn. Mike threw in the neon sign for free! Jon Ingram, one of our managers, worked at Poor Michael's in high school and while attending DMACC and was happy to continue this Beaverdale neighborhood tradition. Michael's Pizza opened at 2629 Beaver Ste 13 in February 2011 and Michael's has now been a tradition for forty years in Des Moines.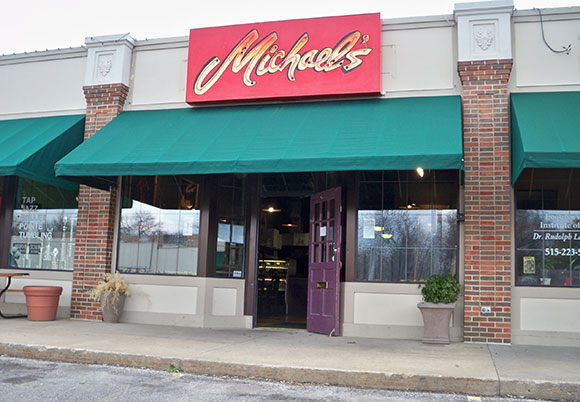 Meet Our Managers Lindsay Smith And Jon Ingram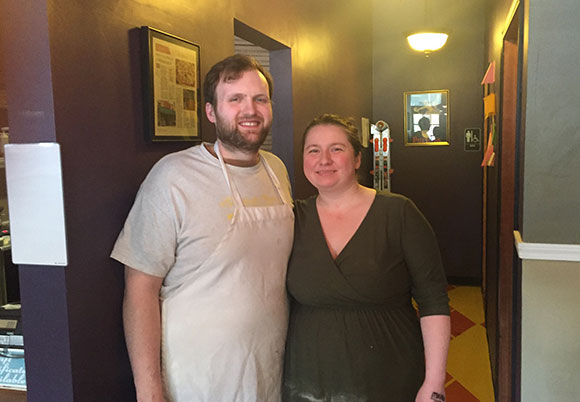 Lindsay grew up in Estherville Iowa and Georgia and graduated from Griffen GA high school. She is the oldest of five children and is so proud of her parents, who are 2016 graduates of the Salvation Army Evangeline Booth College in Atlanta. Upon graduation they were assigned to the Army Center in Baltimore MD.
Lindsay has worked at Michael's since 2013. She has worked long and hard and is now manager of Michael's, along with Jon. She makes the most wonderful cheesecake in the world as well as soups. Lindsay works the front of the restaurant.
Jon grew up in Beaverdale and graduated from Hoover High School. He is an only child and has lived in Beaverdale his entire life. Jon attendee two years of DMACC. Jon has worked at Michael's since we opened. He is now manager of Michael's, along with Lindsay. He makes the pizzas, works in the back and is our delivery person.
We are amazed that neither Lindsay or Jon cooked before working at Michael's. It is a testament to their skills that everything is made from scratch at Michael's and all our ingredients are fresh. We buy our corned beef and sausage and bake it for our pizzas. All of our salad dressings are made from scratch. Our onion rings are made in-house. Our gluten pizza dough is made from our own recipe. All good, all fresh, all the time.